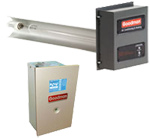 Ultraviolet light kills bacteria and mold growing on your indoor coil before they are circulated throughout your home. UV lamps are installed near your existing indoor coil and work diligently to rid your home of the bacteria, viruses, mold and germs that impact your home's health. We install 1 or 2 lights per indoor coil, depending on the size of the coil.
UV Light Product Offering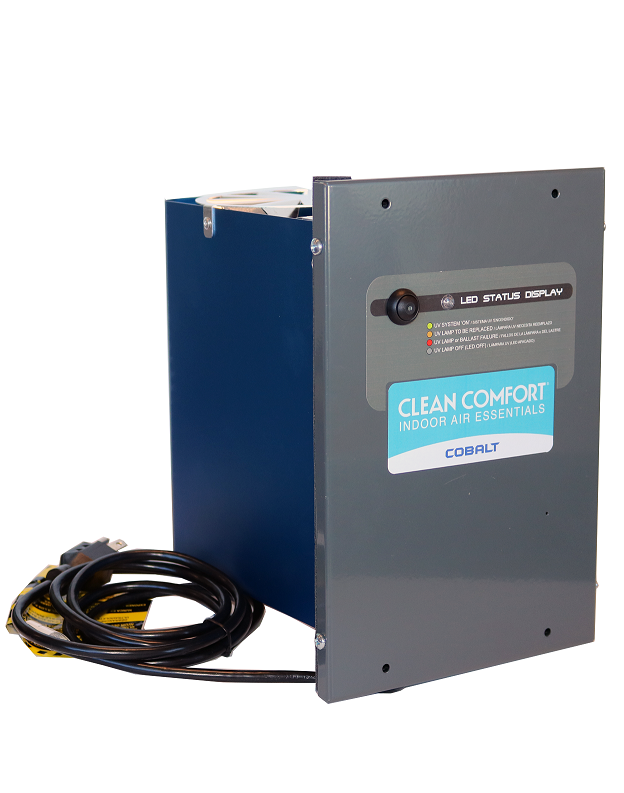 UV Air Purifiers - UA Series
View Brochure
Model Family: UA2000DV-CB -UA4000DV-CB
Germicidal rate: UVC attacks micro-organisms on a molecular level helping to deactivate and destroy the contaminant
Warranty: Three Years Parts warranty
Manufacturer's Stated Benefits:
Harness the power of high-output ultraviolet clarifying (UVC) and ultraviolet vacuum (UVV) air purifiers for ultimate whole home
Help prevent dangerous mold, mildew, bacteria and viruses
UVC attacks DNA to help to deactivate and destroy contaminants
UVV oxidizes chemicals and odors into non-offensive by products
Large, high-intensity, 19 mm, quartz germicidal UVC and UVV oxidizing lamps
Self-cleaning, requiring no maintenance
Long, three-year lamp life
Visible interface gives status, maintenance, and service profile
Low-profile 5/8-in. slim-fit face
Microprocessor-controlled thermistor provides automatic operation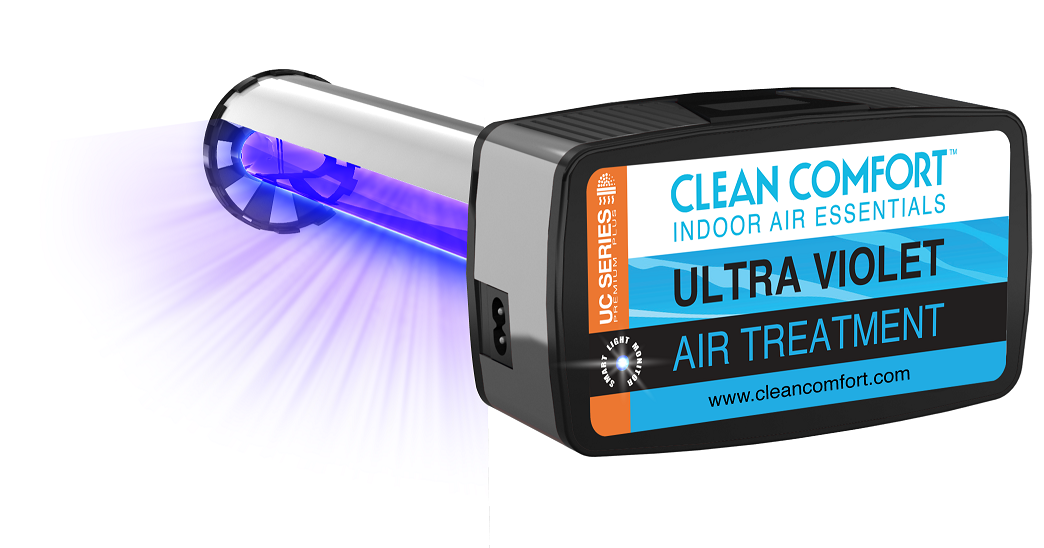 UV Coil Purifiers F - UC Series
View Brochure
Model Family: UC18S15-***
Germicidal rate: Inhibit growth of microbes such as mold, bacteria and viruses on the evaporator coil of your heating and cooling system.
Warranty: UC18S15-24: Five-year limited warranty; One year lamp UC18S15-24B: 7-year Limited Warranty; two years lamp
Manufacturer's Stated Benefits:
Suitable for residential furnace installations
Includes 360 degree Parabolic UV Reflector
Soft Start Electronics with Variable Voltage Protection
Dual Voltage - 120VAC or 24VAC power
Built in UV
Optional Dealer programmable LCD
Tandem feature for multiple units
Fast, easy, versatile installation
Convenient Snap in/out for lamp service
High Temp model - Up to 220 F (104?C)